Hyperscaler Cloud Engineer (f/m/d)
Heidelberg, Jena, Hallbergmoos, Pforzheim und Stuttgart
Diese Stelle ist auch in anderen Standorten ausgeschrieben:
Empowering you – to break new ground!
We want to shape the future with vision and innovation. Be part of it and develop your full potential!
As part of the global NTT DATA Group, one of the most successful IT service providers in the world, we specialize in value-added SAP solutions as NTT DATA Business Solutions. With over 10,000 employees in more than 30 countries, we design, implement and develop custom-fit SAP solutions for our global customers.
As a Hyperscaler Cloud Engineer (f/m/d) in the Global Managed Services business unit, you can expect a global team of over 1,500 colleagues who share your passion for SAP.
Would you like to take the next step in your career and be part of our highly qualified team? Then join the Cloud Operations unit and ensure the continuous operation of the cloud infrastructure as part of a managed service for an international customer. The associated Hyperscaler Management team is responsible for the support and engineering of the growing public cloud landscape and manages the AWS and MS Azure Hyperscaler Cloud in 24x7 from locations in Germany, Bulgaria and China.
Are you ready to break new ground?
Location: any location in Germany
That is what makes us special:
■
Team-oriented corporate culture
,
collaboration as equals
and
steady knowledge transfer
■ Active participation in shaping your future
■ Individually tailored onboarding program including a mentoring program
■ Sustainable career support with our career model and individual development programs
■ International development opportunities and networks
■ Inhouse Academy with a variety of professional technical training, soft skills training, SAP Learning Hub and certification opportunities
■ 25% employer contribution to the company pension scheme as well as other attractive pension offers (e.g. lifetime working account)
Do you love challenges?
As a Hyperscaler Cloud Engineer, you will
■ work on further
development of the Public/Hybrid Cloud landscapes
(MS Azure, AWS).
■ take care for further automation of infrastructure setups.
■ support transition of systems into the (hybrid) cloud.
■ be responsible for operational tasks, e.g. monitoring, processing Service Requests, Incidents and RCAs during weekday day/late shifts and on rotating weekend OnCall (no night shift).
■ support technical projects, evaluate and introduce new innovative technologies.
■ take care of documentation, knowledge transfer and communication with internal teams and the customer.
Convince us with your potential
■ Professional experience building resilient, scalable systems and troubleshooting full-stack challenges - no degree required but proven record of experience
■ Wide knowledge with SUSE (or Redhat, CentOS, Debian, Arch) ideally in complex landscapes
■ Virtualization of server landscapes (Xen, VMware) as well as operating of central services like DNS, LDAP, NTP etc.
■ Familiar with Public Cloud concepts and hands-on experience for AWS and/or MS Azure. Certifications are a plus
■ 2+ years in scripting or software development using Bash, Shell, Python, Ruby, JavaScript or similar
■ Experienced with automated configuration management frameworks like Chef, SaltStack, Puppet, Ansible
■ Analytical and solution-oriented way of thinking and working as well as the ability to work in a global team
■ Good English skills (written and spoken), German skills are welcome
■ ITIL and process-oriented skills (Incident/ Problem/ Change management)
Do you have questions?
We are looking forward to receiving your online application including your desired location, salary expectations and earliest possible start date.
Get empowered by NTT DATA Business Solutions!
Stefanie Gaube
Tel.: (Germany +49) 351209621596
E-Mail: gms-careers-solutions-de@nttdata.com
We believe that diversity is essential for a strong innovative company like NTT DATA Business Solutions, so we like to attract as many different people as possible.
We transform. SAP® solutions into Value.
Diese Stelle ist auch in anderen Standorten ausgeschrieben: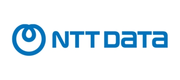 NTT Data Business Solutions Global Managed Services GmbH
Hyperscaler
Cloud
Engineer
(f/m/d)
Englisch
Data-Mining
IT-Administration
Cloud-Computing