Organic and Molecular Electronics/M.Sc. (m/f), TU Dresden
Dresden
Organic and Molecular Electronics/M.Sc. (m/w, m/f), TU Dresden - Application deadline for EU-students: 15. July
The Master's Program in Organic and Molecular Electronics is designed to provide students with the professional skills needed to advance a successful international career in the cutting edge field of organic electronics.


We offer:
An interdiscilinary,practice-oriented education in an innovatory field,
A Master's degree from one of the Excellent Universities in Germany.
We expect:
the first degree in physics, chemistry, nanotechnology, materials science or a related field,
fluent English (C1).
Why Organic and Molecular Electronics?
Organic and molecular electronics are an innovative class of electronics with huge market potential in four key application areas: displays, photovoltaics, lighting and integrated smart systems. While the technology is novel it is also able to be harnessed in many current applications, providing reduced cost and low energy manufacturing processes. The field is evolving at a rapid pace, opening many exciting application possibilities and developments. It is predicted that over the course of the next decade the market will have an annual value of several hundred billion Euros.

Do not hesitate to apply! We are looking forward to your application!
For more information please visit our website (https://tu-dresden.de/mn/physik/studium/master-organische-und-molekulare-elektronik) and enter the application process via english led input screen.


Why TU Dresden?
TU Dresden enjoys an outstanding national and international reputation for research in natural and engineering sciences. Since June 15 2012 our university is officially acknowledged as one of eleven Excellence Universities in Germany by the Federal Excellence Initiative.


Our University of Technology boasts many prestigious awards and honors in the field of organic semiconductors and electronics. Moreover, master students will be able to benefit from state of the art research at the "Center for Advancing Electronics Dresden" (cfAED).


Dresden University of Technology is renowned for its intensive connection to the actual practice and a constant transfer of knowledge, assigning our university a leading role in this future-oriented sector. We cooperate extensively with industry partners. They actively support our master students by offering them possibilities to complete their project works, internships and master theses.


Why Dresden?
Our research activities in the field of organic technologies are perfectly embedded into Europe's leading cluster for organic semiconductors and electronics: the Organic Electronics Saxony e.V. (OES). Many prestigious institutes and companies as well as young, successful start-ups are members of the OES and are situated directly in Dresden. Therefore, Dresden offers you possibilities of cooperation with industry partners during your university education as well as excellent professional perspectives in the field of organic electronics after graduation.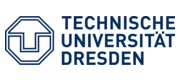 TU Dresden, Institut für Angewandte Photophysik
Organic Electronics
organic
Molecular
oled
physics
chemistry
electrical engineering
english
master
study
dresden
Studium
Elektrotechnik
organische Elektronik
Englisch